Fire Damage Clean Up, Fire Damage Restoration, Property Damage Restoration, Board Up, and Home Restoration Services in Des Plaines, IL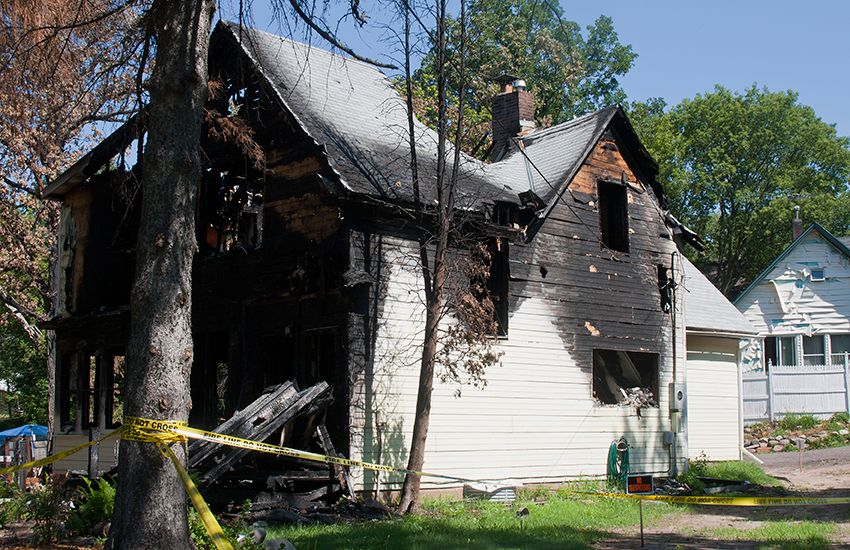 We can say quite humbly that you will not find a more effective resource for property damage restoration in Des Plaines, Illinois. Our company has been exceeding the expectations of people throughout this area for numerous years, and we feel a very close connection to our neighbors in all parts of Cook County. This riverfront city is a great place to live and work, and it holds an important place in the history of the restaurant industry in the United States. For decades, fast food outlets have been situated on virtually every street corner, but this was not always the case. Ray Croc is the man who was the visionary founder of McDonald's, and his first franchise opened its doors in Des Plaines back in 1955. You can still explore that site if you visit the city, because it has been turned into a museum.
Fire Damage Clean Up and Water Damage Restoration in Des Plaines
Our company can and will provide rapid fire damage restoration and water damage cleanup responses to people who live all over town, from North River Road and East Central Road in the northeastern part of the city down to the opposite corner of  West Touhy Avenue and Elmhurst Road. And when we use the word "rapid," we mean it quite literally. When you are in our business, speed is the name of the game, and our Des Plaines, IL water damage removal and fire and smoke damage restoration team will be on site in a flash whenever you need us. Plus, we are fully aware of the fact that disasters can strike on any day of the week, and at any hour of the day or night. The professionals here at A-Emergency Services and Restoration are on call around the clock, seven days a week, 365 days a year.
Board Up and Roof Tarp Services in Des Plaines, IL
High winds, break-ins, and other events can result in broken glass and/or roof damage, and things can get much worse if your property is exposed to the elements for any length of time. We can be called upon to board up windows that have been compromised, and we can also replace all types of glass, from picture windows to storefronts to large business windows. And if your roof has been compromised, we can also put a roof tarp in place to provide a temporary solution until you engage a roofer to correct the problem permanently.
We Are Here to Help!
For smoke damage restoration, fire damage clean up, and water removal and water damage restoration in Des Plaines, Illinois, A-Emergency is the only logical choice. Whenever need our services, you can contact us by phone at 773-529-6700.