Fire Damage Clean Up, Water Damage Restoration, Home Restoration, Flood Restoration, Board Up, and Water Removal in Chicago, IL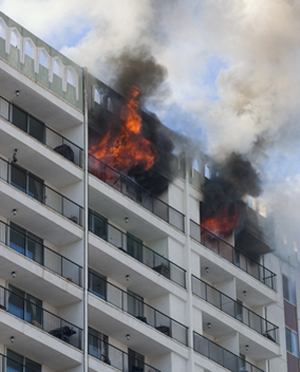 A-Emergency Services & Restoration is the premiere Chicago based home restoration provider. We're here to help you repair and restore your home following recent damage. If you need fire damage cleanup, smoke damage restoration, fire damage restoration, water damage restoration, full home restoration, flood restoration, water removal, or home board up, call A-Emergency Services & Restoration immediately.
Property Damage Restoration in Chicago, IL
Unforeseen, and sometimes hidden, damages caused by fire, smoke, soot, mold, wind, and water can negatively affect you daily schedule, your lifestyle, and your health. We guarantee to work both efficiently and effectively to provide you with a personalized emergency response plan. No job is too small or too large for the technicians at A‑Emergency Services and Restoration. No job is too small or too large. We have the ability to assist in all aspects of property damage from a broken window to restoring an entire home from the ground up.
Learn more about fire damage clean up and home restoration services in Chicago, IL.
Chicago's History of Fire Damage Restoration
If you have experienced damage to your home from fire or smoke, A-Emergency Services & Restoration is the trusted company of locals for fire damage restoration services in Chicago, IL. Recovering from fire damage is a historic part of Chicago's legacy.
The Great Chicago Fire of 1871 burned from October 8 to October 10, and destroyed thousands of buildings, killed an estimated 300 people, and caused about $200 million in damages. There are several theories about what started the fire, the most popular being Catherine O'Leary's cow, both of whom were exonerated of any crime in 1997. The fire left an area of about four miles long and almost a mile wide destroyed, including Chicago's business district. Reconstruction efforts spurred economic development and a population explosion.
The days following the disaster saw an outbreak of looting and lawlessness prompted by the incapacitation of all city services due to the fire, and companies of soldiers were summoned to Chicago. Martial law was declared on October 11, and wasn't lifted until several weeks later.
Despite the devastation caused by the fire, much of Chicago's physical infrastructure, including the transportation systems, remained intact. Reconstruction began quickly as architects laid the foundation for a modern city. It was here, and at this time, that the Skyscraper was born.
The coincidences of circumstances that resulted in the devastating fire paved the way for a new urban architecture in Chicago that would be emulated across the nation and around the world. The fire wiped the slate of Chicago's cityscape clean, and the need for office space in a physically delimited area spurred faster construction, and cheaper construction. The growth of the steel industry coincided, and provided the raw materials for the architectural revolution, and the founders of the Chicago School crafted a new city from its ashes.
Today, the Chicago Fire Department is the largest in the Midwest, and one of the nation's largest departments in the United States. It was established in 1833, making it also one of the oldest fire departments still in existence. The Chicago Fire Department training academy is located today on the site of the O'Leary property, where the Great Chicago Fire started.