Water Removal, Water Damage Restoration, Smoke or Fire Damage Restoration, Roof Tarp, and Board Up in Lincolnwood, IL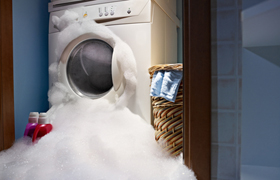 Your property represents a similar investment for you, and any damage to your home or business can be devastating, both financially and emotionally. Let A‑Emergency Services & Restoration help you reimagine your property damage as a restoration. We are your local property damage specialists, providing you with prompt, efficient home restoration. We provide a full spectrum of property damage restoration services to Lincolnwood, including fire damage cleanup, fire damage restoration, water damage restoration, flood restoration, water removal, and board up.
Water Damage Restoration and Fire Damage Restoration in Lincolnwood
Whether your property has sustained minor water damage or has extensive fire and smoke damage, you can count on professional, experienced crews to handle your home restoration needs quickly and proficiently. Not only do we provide you with exceptional property damage restoration services, but we work with you to navigate through the claims process, remaining sensitive to your individual needs. So, you can be confident that you are in the most capable hands when you choose A-Emergency Services & Restoration for your needs.
Every year, the Lincolnwood neighborhood Lincolnwood Towers, erupts into spontaneous neighborhood holiday decoration. Known to locals as "The Towers," the neighborhood decorates 20 square blocks from Pratt Avenue to Devon Avenue, and from Central Avenue to Cicero Avenue. Decorations include outdoor Christmas trees, including one that's three stories tall, reindeer, elves, many Santa Clauses, wreaths, and whole houses and topiary draped lights, outlined, and colored. The decorating isn't sponsored by any businesses or organized by the community, it is a wonderful thing that simply happens.
Property Damage Restoration in Lincolnwood, IL
Without question, one of the worst things that could ever happen to your home or business is property damage due to a storm, fire, water, or vandalism. With the A‑Emergency 24-hour board up and home emergency services, you will never be left out in the cold. Let us take the stress away and provide you with the peace of mind that you deserve. Call A‑Emergency Services & Restoration for all your property damage restoration services.
Lincolnwood is an ethnically diverse, two-and-a-half square mile suburb of Chicago, originally named Tessville, after German farmer Johann Tess, the first settler of 1856 to call the village home. The first commercial establishment the small community could support was established in 1873, the Halfway House Saloon.
During Prohibition, because of its proximity to Al Capone's Chicago, Tessville became a haven for gambling joints and speakeasies. It had a reputation for drinking and gambling until the 1931 election of its longest-serving mayor, Henry A. Proesel. Proesel worked with the federal government to hire the entire unemployed workforce in Tessville to plant trees along the village's streets. The emotional and visual transformation of the village was complete when Proesel changed its name to Lincolnwood in 1936: a haven for corruption had reimagined itself as a proud and beautiful, tree-lined community.