Water Damage Restoration, Water Removal, Board Up, Fire Damage Clean Up, and Property Damage Restoration in Skokie, IL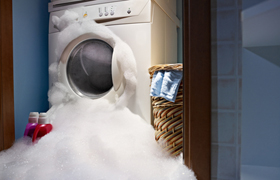 Your property is a significant invest, and damage to a home or business can be both financially and emotionally devastating. That's when A‑Emergency Services & Restoration flies into action – to help you! We are your local property damage restoration specialists, and we provide prompt and efficient home restoration services during your most dire times. Our specialists are compassionate and professional, so you can have the peace of mind you deserve. We provide a full spectrum of property damage restoration services to Skokie and surrounding areas.
Flood Restoration and Fire Damage Clean Up in Skokie, IL
A‑Emergency Services & Restoration will help you overcome the devastating setbacks caused by fire, flood, or vandalism by guiding you through the entire process, and getting you back into your property as quickly as we can. Our goal is to begin and finish your property damage restoration, water removal, or smoke damage restoration swiftly, and we can communicate with your insurance company for you along the way, relieving you of the burden of haggling while you're recovering. Let our expert team help you step by step to make the best out of a difficult situation. Call us today!
Home Restoration in Skokie
In 1888, the community that was to become Skokie, Illinois was incorporated as Niles Centre, its name later Americanized to Niles Center. The original name caused some confusion with the postal system, so after a campaign lasting the 1930s, residents changed the name to Skokie, a Native American word for "marsh" in a referendum passing on November 15, 1940.
Outdoor and public spaces are important to Skokie. The Skokie Park District maintains more than 240 acres of parkland and ten facilities. It is a recent recipient of the national "Gold Medal for Excellence" for parks and recreation management. The village is home to the North Shore Center for the Performing Arts, which celebrates its 20th anniversary next year. The Illinois Holocaust Museum and Education Center opened in Skokie in 2009, paying tribute to its large Jewish population, many of whom are, or are descended from, Holocaust survivors. And then there is the Skokie Festival of Cultures, a celebration of the village's diverse ethnic composition.
Since it began in 1991, the Skokie Festival of Cultures has become a premiere ethnic festival in Illinois. Almost half a million festival-goers take a free "Tour of the World," featuring ethnic folk music, dance, food, arts and crafts, a merchandise bazaar, and cultural education booths and kiosks.
Skokie has a strong economic profile. In 2003, it became the first municipality in the U.S. to achieve an Insurance Services Office of Class-1 for its fire department, as well as nationally-accredited police and public works departments. It has a huge technology presence, hosting research in chemistry, genomics, and toxicology. The citizens of Skokie want to protect their investments when they suffer from damage, and recover quickly. That's why they call A‑Emergency, Skokie's premiere home and business restoration services provider. We offer services for fire damage cleanup, fire damage restoration, water damage restoration, home restoration, flood restoration, water removal, and board up.