Water Damage Clean Up, and Water Damage Restoration in Lincolnwood, Chicago, Skokie, Niles, Morton Grove, Glenview, IL, and Surrounding Areas
Water damage is probably the most common type of property damage we encounter. Water damage poses a very serious problem, and can be highly destructive to Chicago area homes and businesses. Whether it's a burst pipe, flood, storm damage, or another emergency, there is no time to waste. Even minor water damage can lead to moisture build-up, and when that happens it will inevitably lead to the spreading of dangerous mold spores. In fact, excessive moisture and standing water can cause mold growth in just 24 to 48 hours time.

Since mold growth often happens in walls, under flooring and behind cabinets, many times it goes unseen. By the time you visibly detect the mold growth or catch wind of a musty or mildew smell, much of the damage has already begun. If it is not addressed quickly by a professional who deals with water damage clean up in Skokie, Morton Grove, Lincolnwood, and the Chicago surrounding areas, it can lead to a serious health hazard and cause even more damage to your property. That is why it is important that all water damage be addressed quickly. In order to make sure that you don't suffer from the potential threats that water damage can cause, call the experts at A-Emergency Services & Restoration to effectively and efficiently rid your property of any moisture and provide expert flood restoration services and water damage restoration in Skokie and Chicago.
Water Removal
At A-Emergency Services & Restoration, we have extensive experience providing water damage clean up in Skokie and throughout Chicago and the surrounding areas, including: Lincolnwood, Morton Grove, Niles and beyond. Our experienced and dedicated crews understand how mold growth spreads, and can thoroughly inspect your property, handling any areas of concern. Our advanced technology allows our team to address your water damage restoration needs quickly and efficiently, so you can have peace of mind knowing your property is free of hidden moisture and restored to its pre-loss condition. In fact, we will remove mold contamination from your home or business, reconstruct andy areas that have been damaged and dramatically improve your indoor air quality. So, you can return safely to your home or business and get on with your life.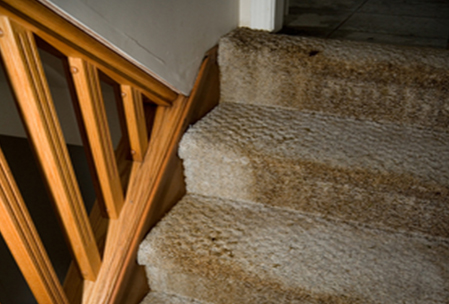 Because water removal is vital to structural longevity, we offer the following services:
Water extraction
Mold removal & remediation
De-humidification and drying
Odor removal caused by water build up, mold and mildew
Carpet restoration and cleaning
Stain removal
Contents Cleaning and Storage
When it comes to effective water damage restoration, there is no time to delay. Fast response can make all the difference, which is why A-Emergency Services & Restoration is available to assist you 24 hours a day, 365 days a year. Day or night, whenever disaster strikes, you can be confident that our trained and licensed staff is always a quick phone call away. Don't wait any longer; give us a call so we can help provide you with the water damage clean up in Morton Grove, Skokie, Chicago and Lincolnwood and restoration services you need when you need it. 773-529-6700.
Water Damage Restoration and Remediation is a Time Sensitive Thing
"Services handled quickly can save businesses and homeowners up to 40%"
According to Home Advisor, water damage restoration services handled quickly can save businesses and homeowners up to 40%. This is due to the fact that water that is not properly removed, over time, will continue causing more and more damage. This damage can also be irreversible, meaning carpets, wood floors and baseboards would need to be completely removed and replaced, instead of only restored. It also most often leads to mold, which adds on additional costs to properly remediate.
"In 48 hours or less, clean or gray water can deteriorate to black water"
The threat of contamination is another concern that can be reduced or eliminated if proper water removal is achieved quickly. Water damage can be caused by plumbing and appliance issues (this is the most common), but it can also be weather-related such as rain and flooding, snow, or burst pipes due to freezing temperatures. Water damage from hygienic sources, such as a water supply line or rainwater, is considered a category 1 or white water. Category 2, or gray water, is water with known contaminants, such as the discharge from a washing machine, dishwasher, or shower. Category 3, also called black water, can be dangerous and may contain toxigenic contaminants, such as water from toilet backflow or sewage water. In 48 hours or less, clean or gray water can deteriorate to black water. That's why it is critical to contact a professional as soon as the water damage is found.
Emergency Services
If you require emergency service, including water damage restoration or clean up, contact A-Emergency or call 773-529-6700 any day, any time, day or night.