Property Damage Restoration, Board Up, Fire Damage Clean Up, Fire Damage Restoration, Flood Restoration, and Home Restoration in Northfield, IL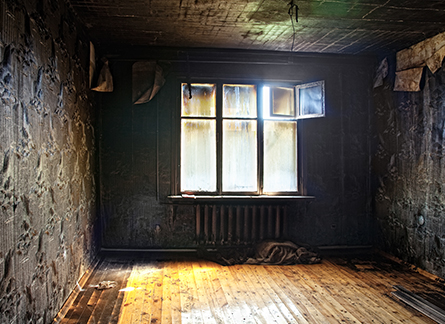 If you own a piece of property in Northfield, Illinois fire damage restoration and/or water damage cleanup may become necessary at some point in time. We will always be here to help if you ever need services like these, and we have been developing relationships throughout this area for over 10 years and counting at this point. Ever since we started out, we have recognized the fact that timely responses are necessary when you are in this field of endeavor, because things get worse minute by minute. When you call us out on a water damage restoration or fire damage clean up in Northfield, IL, we will go the extra mile to arrive on the scene as quickly as possible.
Plus, our emergency services are available at all times, every day of the year, so you will never hear an annoying recorded message at a very inopportune moment if you reach out to us. As we all know, property is very valuable in this desirable North Shore village, and our job is to minimize losses. Wherever you may be located, from Village Center to the Arbor Lane/Winnetka Avenue section, we are the Northfield, Illinois property damage restoration resource you can rely on for timely, effective, and affordable service.
Home Restoration in Northfield
It can be somewhat disorienting when your life is disrupted by a flood or a fire, and you may not know exactly what to do, because there are various different issues that must be addressed. This is fully understandable, and we have structured our business to provide comprehensive assistance under one roof. We have the manpower, the expertise, and equipment that it takes to complete any type of Northfield, IL flood restoration, water removal, fire damage clean up, and smoke damage restoration job. Plus, the moisture that seeps into certain areas of your home can facilitate mold growth, and we are also mold removal and remediation specialists. In addition to the hands-on work that we do in the field, we provide insurance assistance, so we handle everything for you during a difficult time.
Roof Tarp and Board Up Service in Northfield, Illinois
You can rely on us for water removal and fire damage restoration, and we can also be called upon for board up solutions when glass has been broken, and we can apply roof tarps when there are breaches.  If you would like to discuss any of our services with a knowledgeable member of our Northfield, Illinois home restoration team, we can be reached by phone at 773-529-6700.