Water Removal, Fire Damage Restoration, Property Damage Restoration, and Water Damage Cleanup in Niles, IL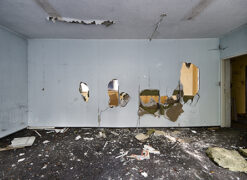 When Niles residents need to reclaim their property after catastrophe, they call on A‑Emergency. One of the worst things that could ever happen to your home or business is extreme property damage from a storm, fire, water, or vandalism. No matter the extent of the damage, each disaster requires its own unique response. That's where we come in! A‑Emergency offers fire damage cleanup, fire damage restoration, water damage restoration, flood and home restoration, as well as water removal and board up. We will answer any crisis in Niles, any time of day. Our one-hour response team can assist you in the initial stages of your property emergency, and help mitigate more damage from the elements and people. When you have an emergency situation, call A‑Emergency immediately.
Home Restoration in Niles, IL
A‑Emergency Services & Restoration is the premier Niles home and property damage restoration provider. Whatever disaster you've experienced, our team of dedicated professionals are always here to put your family first. We help you fully understand the negative affects fire, smoke, soot, mold, wind, and water damage can have on your structure, your schedule, and even your health.
The technicians at A‑Emergency Services & Restoration are always a quick phone call away from providing you with a personalized emergency response service plan in Niles. No job is too small or too big. We can assist in every aspect of property damage recovery, from a broken window to restoring a building from the ground up, and we'll even talk to your insurance carrier for you about your property damage and losses.
Roof Tarp, Board Up, and Fire Damage Clean Up in Niles, Illinois
Travel 15 minutes northeast of O'Hare International Airport in Chicago, and you'll find The Leaning Tower of Niles. It's a half-sized replica of Italy's Leaning Tower of Pisa, a Niles Sister City. America's Leaning Tower was built by businessman, inventor, and entrepreneur Robert Ilg in 1934 to honor the scientist Galileo Galilei for his pioneering work in gravity. Next to the Niles YMCA, and originally a utility tower, it's made from steel, concrete, and pre-cast stone built to hide the interior water filtration tanks. The monument today belongs to the city of Niles, dedicated by the Ilgs in the 1960s.
Niles has a long history of growth. In the early 1830s, German farmers flocked to the area for its fertile land, in an area that came to be known as Dutchman's Point. In 1837, the first hotel was erected, followed by the area's first schoolhouse. The township of Niles formed in 1850; by 1884 the town consisted of two stores, two hotels, one drugstore, three churches, three cemeteries, two schools, and one doctor's office. In 1899, at the time of the village's incorporation, population was 500.
Today, the only Chicago suburb to offer free bus service to major shopping and recreational facilities, Niles transports more than 350,000 commuters annually, giving residents access to extensive services. In 2011, Businessweek named Niles, Illinois "American's Best, Affordable Place to Raise Kids." The study focused on low taxes, successful schools, neighborhood safety, and housing affordability, and out of more than 5400 communities, Niles rated on top.