Flood Restoration in Chicago, Lincolnwood, Evanston, Morton Grove, Park Ridge, Harwood Heights, Norridge, Skokie, IL, and Surrounding Areas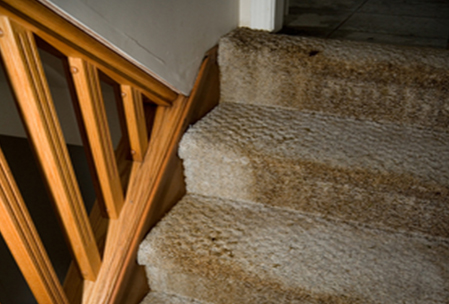 Flood and water can do so much more damage than the eye can see. Cleaning it up with items in your home isn't enough. Water removal and flood restoration need to be done by professionals. The team at A-Emergency Services & Restoration has been helping homeowners and business owners in Chicago, Evanston, Harwood Heights, Lincolnwood, and the surrounding areas for more than 10 years. We have an A+ rating with the Better Business Bureau and our goal is to help restore your home or business to its original condition.
Flood Restoration Services

As the trusted company of residents and business owners in Morton Grove, Norridge, Park Ridge, Skokie, and the surrounding areas, A-Emergency works quickly and efficiently to remove any water and begin the flood restoration process. Our flood restoration services are efficient and systematic.
We take care of every detail from water extraction, mold removal, remediation, dehumidification, and drying to odor removal and stain removal. We also take care of carpet restoration and carpet cleaning. Our team will inspect each item, including furniture, in the home, and determine if it can be cleaned and restored. We will place industrial strength equipment in your home or business to dry and dehumidify the space, so restoration can begin.
Water Removal and Water Damage Restoration in the Chicagoland Area

Water damage is a destructive force, even after the water has been removed. If the flooding or water is not properly removed, moisture will build up in the walls and floors. Moisture build-up leads to mold spores growing, which can cause further damage and health issues. In as little as 24 to 48 hours, mold spores can grow behind walls and cabinets. When you notice the musty smell of mold, much of the damage is already done. A-Emergency is available 24 hours a day, 7 days a week. No matter when your flooding or burst water pipe happens, call our professionals right away. Our licensed and insured emergency response team will arrive to your home or business in Harwood Heights, Lincolnwood, Morton Grove, and the surrounding areas, within an hour of your phone call, to assess the water damage and put a water removal and flood restoration plan in place. For more information on flood restoration and water removal in Chicago, Lincolnwood, Evanston, Norridge, Park Ridge, Harwood Heights, Skokie, Morton Grove IL, and the surrounding areas, contact A-Emergency Services today!
Serving Chicagoland
In addition to serving Chicago, Lincolnwood, and Harwood Heights, we also provide flood restoration in Deerfield, Northfield, Des Plaines, and the surrounding areas.