Property Damage Restoration and Fire Damage Restoration in Park Ridge
At A-Emergency Services & Restoration, we are in the business of assisting home and business owners through all phases of fire damage restoration
If you need fire damage restoration, fire damage clean up, or just board up and roof tarp services, call A-Emergency Services & Restoration immediately. A-Emergency Services & Restoration is the premiere Chicago based fire damage restoration provider serving Park Ridge, IL, and the surrounding areas. We're available to help you repair and restore your home or business following recent fire damage, day or night.
Fire Damage Cleanup in Park Ridge, IL
A-Emergency Services & Restoration – Park Ridge's Time-Tested, Locally-Approved Restoration Company
Property Damage Restoration, Fire Damage Restoration, and Fire Damage Clean Up in Park Ridge, IL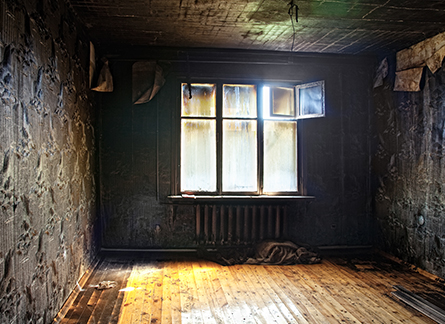 When the fire has wreaked havoc on your home, it's important to call A-Emergency Restoration, who will respond immediately, day or night, to begin the fire damage clean up. We understand that fire damage clean up is the most important step soon after a fire. Making sure all the damaged items are removed, including rugs, curtains, and wood, to make sure the smell of smoke doesn't linger in the home. Once the clean up is complete, the fire damage restoration and property damage restoration can begin. Bringing your family home back to the way you remember it, is our goal.
Smoke Damage Restoration and Property Damage Restoration in Park Ridge
Whether a fire is small or large, smoke causes even more damage to the home if not properly dealt with. When a fire smolders, the smoke and smell will seep into the wood, rugs, curtain, and walls of the home. If the smoke is not cleaned properly, it can stay in the home for years to come, causing sickness. With the proper smoke damage restoration, we can return your home in Park Ridge, IL., to its original condition. Our property damage restoration will give you back the home you loved, without any trace of the fire that caused the damage.
Fire Damage Restoration and Clean Up in Park Ridge, IL​
When your home has been ruined by fire, you can call us 24 hours a day, 365 days a year. We are always ready to help you restore your home after a fire. Our fire damage restoration team will get to work, as soon as the fire damage clean up response team has completed the initial clean out. Our licensed and insured contractors will often begin the fire damage restoration before your insurance company has made any payments. We will work to get your property back to its pre-fire condition, so you can move back into your home and resume your life.
The Small-Town Charm of Park Ridge, IL
This quaint suburb, Park Ridge, is only 14 miles from downtown Chicago, yet seems a world apart. This residential community has small-town charm, a wonderful shopping area known as The Shops of Uptown, tree-lined streets, and parks where summer musical concerts are held. It's no wonder the town slogan states, "A Wonderful Place to Live and Work."