Fire Damage Clean Up and Fire Damage Restoration in Skokie, IL
At A-Emergency Services & Restoration, we are in the business of assisting home and business owners through all phases of fire damage restoration
If you need fire damage restoration, fire damage clean up, or just board up and roof tarp services in Skokie, IL, call A-Emergency Services & Restoration immediately. A-Emergency Services & Restoration is the premiere Chicago based fire damage restoration provider. We're available to help you repair and restore your property following recent fire damage, day or night, 24/7.
Fire Damage Cleanup in Skokie, IL
A-Emergency Services & Restoration – Skokie' Time-Tested, Locally-Approved Restoration Company
Fire Damage Clean Up in Skokie, IL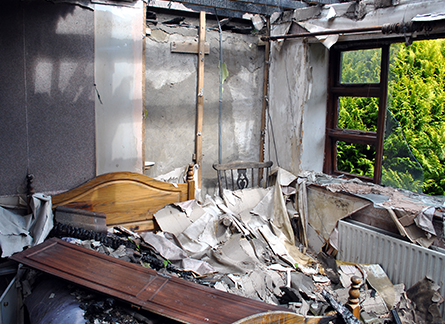 Our services are completed by our competent, licensed, and insured contractors, specialized in handling fire damage clean up and fire restoration services for over 10 years. We are equipped to begin your fire damage clean up in Skokie quickly, and in most cases, the process will begin before your insurance company has issued its first payment. Fire damage clean up can begin after the initial emergency response and pack-out. We will guide you through the entire process, and get you back into your property as quickly as possible.
We provide services for:
Fire restoration
Smoke damage clean up
Smoke restoration
Home restoration
Property damage restoration for businesses
And more
Fire Damage Restoration and Smoke Damage Restoration in Skokie, IL
The best step to take after fire has occurred is to find a trusted local resource with professional experience restoring damage after a fire, so your home can start to feel like home once more. With over 10 years of fire restoration experience serving Skokie, IL, and the surrounding suburbs, our company has quickly become an industry leader in fire damage restoration services, including smoke damage restoration. Damage from fires and smoke may be a common occurrence, but when it happens to you or a loved one, the impact can still be devastating. While your home or business is being repaired, we will walk you through every step of the way to make sure that the transition back into your property is a smooth one. Once our experienced fire damage clean up response team has done the necessary emergency work, it will be time to rebuild the particular area of your property that has been damaged.
Skokie, IL
A-Emergency Services & Restoration is a Chicago based company located at 3101 N Western Ave. We are proud to serve Skokie, IL, and the surrounding areas. With many things to do and see, it's no wonder many people choose to live and work in Skokie, IL. From the Skokie Northshore Sculpture Park to the Emily Oaks Nature Center, exploring Skokie makes for a fun afternoon. Skokie, formally known as Niles Center, is a village located in Cook County and is North of the City of Chicago, approximately 15 miles north of Chicago's downtown loop. Its unique name comes from the Potawatomi word for "marsh". If you have experienced damage after a flood, fire, or smoke at your home or business, our Skokie, IL, fire damage restoration company offers 24-hour emergency services, and free estimates. Don't hesitate, contact A-Emergency Services & Restoration today!