Have you ever experienced a flood before? A flood can be a deadly disaster that can spread an immense amount of ruin. If you want to get back your property according to its old condition, you have to carry out a flood restoration service. We, at A Emergency Services and Restoration, can be the right solution for you. We are one of the most experienced and established companies with more than 20 years in this field. We bring you a wide range of emergency services, starting from the board up, roof tarp services, and home restoration services to even flood, water, fire, and smoke damage restoration services. We are known for our highly smart, experienced, and qualified professionals who can provide you with such quality restoration work along with our wide variety of services under the same roof. So, if you are located in areas like Mt. Prospect, Chicago, Arlington Heights, Park Ridge, IL, Niles, Or Evanston, then you can opt for us.
Here, we have put together A few questions to ask a company offering you flood restoration services.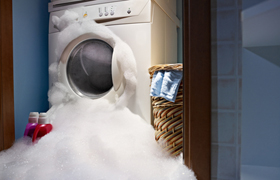 How much time will it take to complete the restoration?
It is understandable that you would want to get your property back in its original condition as soon as possible. That is why you need to ask the company if they can provide you with an estimated duration within which restoration work will be completed. This will depend on how much damage you are facing but they will be able to provide you with an approximate time.
Do you offer free quotes?
If you can get free quotes from the company about the charges, then it will be easier for you to understand if the company is affordable for you or not. If needed, you can always take quotes in advance from different companies and compare these to choose the one that seems most affordable for you.
So, if you are thinking of choosing us, contact us today.