Are you recently recovering from a fire hazard? Fortunately, your life was saved from this kind of accident but your property might be damaged in this. Restoring this all by yourself is difficult and will take a long time. You will need to hire a professional for fire damage clean up. The stubborn marks and soot stains will require special tools and smart tricks that are known to a well-trained professional. We, at A Emergency Services & Restoration, can be the right choice for you. We are an established and experienced company which has more than 20 years in this field. We bring you home restoration, board up, roof tarp, and water, smoke, and fire damage restoration services. We are known for our wide range of services under one roof and skilled and efficient staff to carry out these services. So, if you belong to areas such as Deerfield, IL, Des Plaines, Mt. Prospect, Northbrook, Lincolnwood, or Chicago, then you must opt for our without wasting any more time.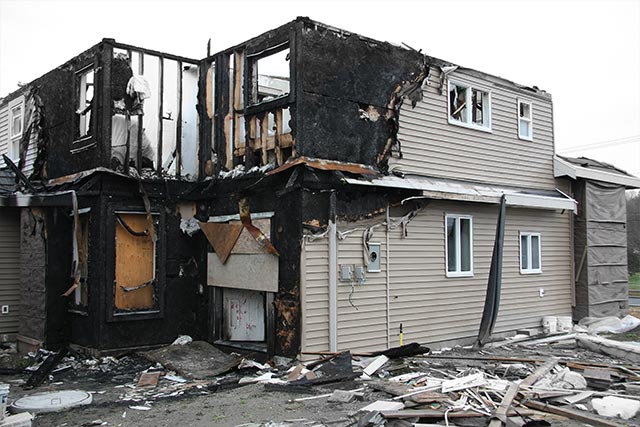 Here, we have put together a few factors to look out for while hiring fire damage clean up service. Take a look.
Fire damage can be various kinds and some of these can be difficult to restore. You need a company which has experience in this field and has carried out several such restorations in the past. This will be of help as they can use their past knowledge in your case.
You would definitely want your house to return to its normal condition as soon as possible. That is why it is important to hire a company that can provide you with 24×7 support. The team should reach your location as soon as possible to start the work at the earliest.
So, if you are planning to choose us for fire damage restorations or more, contact us now.