A fire in your home can be a very dangerous experience and it can wreak havoc to your property and put human lives in danger. After the fire has died down, it is always advised to call a professional fire damage clean up company and not do the cleanup yourself. A-Emergency Services & Restoration is here with our over 10 years of restoration experience to help the people of Chicago. Once the necessary cleanup has been done, the damaged area has to be rebuilt. Our professionals are quite adept at restoring your property quickly and efficiently to how it was before the disaster had hit you and they make sure the transition process is a smooth one. Our response team is so quick, there have been times we had started our job even before your insurance company had issued any payments. The people of Harwood Heights, Glenview, Chicago, Arlington Heights, Skokie, Niles trusts us because we are competent, licensed, and insured contractors; and also we have been rated A+ by the Better Business Bureau.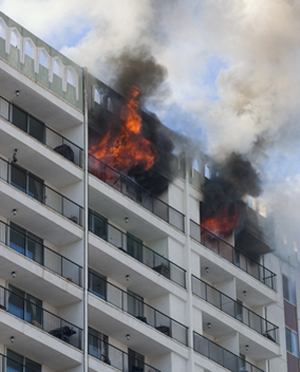 Below we have mentioned 2 main reasons why you should hire a professional clean up company. Take a look.
The cleanup process can be dangerous
To clean up after a fire could be dangerous as the affected area can be laden with broken glasses, sharp objects, and a variety of other hazards. Whereas, a professional will have the right tools required to clear the area of all the hazardous elements.
Another very important reason to get professional help is that there are some regulations to be followed while conducting a fire damage cleanup process. There are specific ways of how these cleanups are done and in most cases, you cannot use your normal trash and dumpster services. Hence, only a professional will be able to work in compliance with any particular law regarding such cleanups.
So, if you are looking for a professional clean up company, you can get in touch with our experts on 773-529-6700.