Find a Property Damage Restoration Company That Can Do It ALL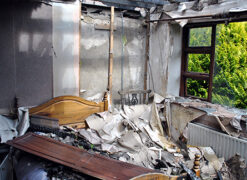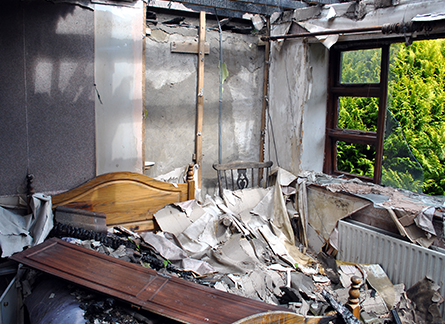 If you need smoke damage restoration Chicago, Evanston, Glenview, Northbrook, Northfield, or Park Ridge IL, then A Emergency can help. If you suffer property damage you will need recovery and restoration services. A-Emergency are specialists when it comes to disaster recovery, fire damage restoration as well as smoke damage restoration. They have many years' experience with some damage and they offer 24-hour emergency response. When you suffer property damage you must not delay getting professional help. Water and smoke will cause more damage the longer the situation is left unchecked. 
Fire and Smoke Damage Are Serious Threats
A fire even can occur just about anywhere, anytime. And where there is fire there is smoke. Smoke often causes more damage than the fire itself. Fire and smoke can be very destructive and cause massive damage. Smoke will damage surfaces, walls, furniture, and other items in its path. Smoke can penetrate deep into cracks, holes, crevasses as well as carpets, fibers draperies, and more. Some items may not be salvageable, but the restoration crew will salvage everything that can be salvaged.   
Smoke can also pose a health hazard. Wood smoke contains carbon monoxide, methane, volatile organic compounds (VOCs), formaldehyde, formic acid, and even traces of heavy metals. Other burning materials such as fabrics, plastics, and synthetics can release even more dangerous compounds. Smoke damage restoration is dangerous work and best left to the professionals. 
Another by-product of a fire is soot. Most fires burn a variety of materials including wood, plastics, fabrics, and more. Smoke and suit will cause extensive damage to porous and textured surfaces. Discoloring, staining, and fading will soon set in. The longer the situation is left unchecked, the less likely that the discoloring and staining can be reversed. 
A disaster recovery crew has the right equipment, the knowledge, and the skills to do the job properly and efficiently. They wear protective gear and use extractors, air movers, humidifiers, and other specialized equipment when preforming fire, soot, and smoke damage restoration. 
Trust a Local Smoke Damage Restoration Specialist
A-Emergency is located in Chicago but is also available to the surrounding communities including Glenview, Evanston, Northbrook, and throughout Chicagoland. Contact us today for a free estimate.