Fire hazards, although common, are dangerous for you and your loved ones. You should make sure you protect everyone and also help your house regain its original shape after the disaster is over. It is needless to say that the damage caused by a fire emergency is a lot and cannot be handled by your own. You need professionals to tackle the fire damage. We, at A-Emergency Services & Restoration, can be the right choice for you. We are an experienced and established company which offers you a high-quality service for water, flood, fire, and smoke damage restoration in your home. We are known for our smart technology, useful products, and an efficient team who can remove all stains caused by soot or smoke after a fire hazard, thereby helping you get your house back to its normal condition. With our customer-oriented approach and dedication, we have earned a solid reputation among many clients. So, if you belong to areas such as Deerfield, Harwood Heights, Morton Grove, Des Plaines, or Park Ridge, then you can always rely on us without any delay.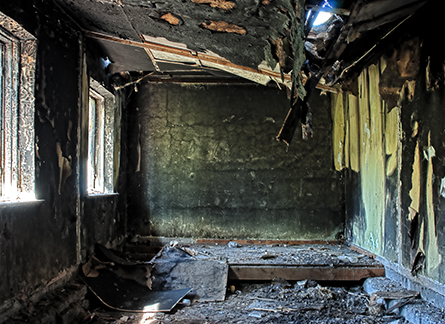 Here, we have put together a few crucial questions to ask a smoke damage restoration company before choosing. Take a look. 
How much time does it take for the restoration work?

 
As a homeowner, you would want to return to your normal life as soon as possible and that is why you would want your home to quickly be fixed from all the damage caused by the fire. So, ask the company to give you an estimated time for the work. 
2. Do you offer free quotes for the service? 
If you can get advance quotes for the restoration service, you will be able to match it with your budget and check if it is suitable for you or not. You may be able to compare it with other companies and choose a cheaper option too. That is why ask about the free quotes before making a choice. 
So, if you are thinking of choosing us, then quickly contact us today.