Any kind of damage on your property can prove to be dangerous. It not just runs the risk of you losing a life but you should understand this is also a matter of a huge monetary loss as your property will need to be restored that can cost a lot. One of the most serious emergencies that you could face is because of water. Water damage is fierce and has several deadly consequences. You must first opt for a good water removal service to get rid of the standing water which further creates more serious complications. We, at A-Emergency Services, can be the right solution you might seek in this drastic scenario. We offer high-quality water damage solutions and mitigation against all kinds of property damage following a natural disaster. We have efficient and skilled property owners who can remove the standing water as well as restore the place after water damage. We are a prompt and reliable service that is at your disposal 24×7. So, if you belong to areas like Glenview, Northbrook, Chicago, Arlington Heights, Northfield, or Des Plaines, then you can opt for us.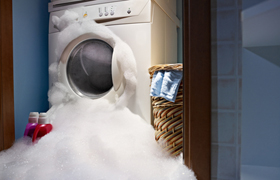 Here, we have put together a few questions to ask a company helping you with water removal after a water-based emergency. Take a look. 
Are you available 24 hours a day?
An emergency will not come with a warning. You might need help with water removal any hour of the day. It is better to ask the company if they can send their staff for help anytime of the day or not. If the company is a prompt and fast one, only then you can choose to go with them.
How much will you be charging for the services?
It is essential to create a budget before hiring such services. And what is more important is to follow this budget and make sure you don't exceed it. That is why you should ask different companies about their water removal service charges and then see if it is feasible for you or not.
So, if you are interested in choosing us, then contact us today.