6 Tips on Choosing Professional Smoke Damage Restoration Services
When choosing a professional smoke damage restoration service, it's important to consider several factors to ensure you hire a reliable and competent company. A Emergency Services & Restoration provides smoke damage restoration in Mt. Prospect, Niles, Des Plaines, Northfield, Skokie, Evanston.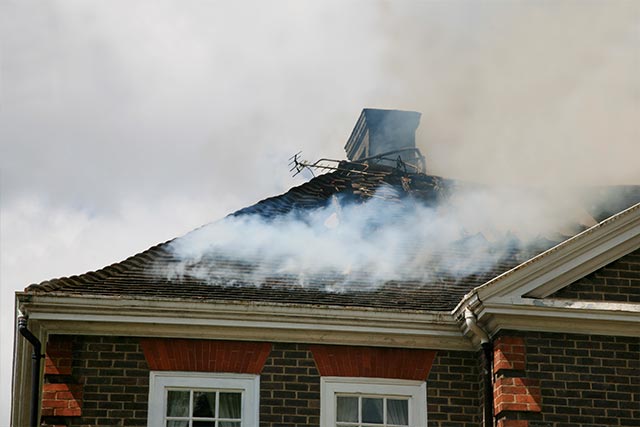 Here are six tips to help you choose the right professionals for the job:
Experience and Expertise: Look for a company with significant experience in smoke damage restoration. Ask about their expertise in handling different types of smoke damage, whether it's from fire accidents, cigarette smoke, or other sources. Experienced professionals are better equipped to assess the extent of damage, devise appropriate restoration plans, and carry out effective treatments.
Certification and Licensing: Verify that the restoration company holds the necessary certifications and licenses to perform smoke damage restoration. Check if they comply with local regulations and have proper insurance coverage. These credentials ensure that the company follows industry standards and can provide reliable services.
Comprehensive Services: Choose a restoration company that offers a wide range of services to address all aspects of smoke damage restoration. This may include cleaning and deodorizing affected surfaces, removing soot and residue, restoring damaged items, and improving indoor air quality. A comprehensive service provider can handle the entire restoration process efficiently.
Rapid Response and Availability: Smoke damage restoration requires immediate attention to prevent further damage and mitigate health risks. Ensure that the company you choose offers emergency services and can respond quickly to your call. Availability around the clock is particularly important during emergencies when time is of the essence.
References and Reviews: Request references from the restoration company and contact past clients to inquire about their experience. Additionally, read online reviews and ratings to gather more information about the company's reputation. Positive feedback and satisfied customers are good indicators of a reliable service provider.
Cost Estimates and Contracts: Obtain detailed cost estimates from multiple restoration companies before making a decision. The estimates should include the scope of work, materials, equipment, and any additional charges. Review the contract carefully to understand the terms and conditions, including payment schedules, warranties, and guarantees.
By following these tips, you can select a professional smoke damage restoration service that is experienced, reliable, and capable of restoring your property effectively. Without any hesitation, please call us.